Hello friends! I don't know about you, but it can be hard to find time in my day to do things that are life-giving. For me, sketching, doodling, painting, coloring-- anything that gives me a chance to slow down and put pen to paper helps me feel more balanced and joyful. I'm trying to consistently set aside a few minutes each day to create a tiny piece of beauty, and so far, I'm finding it to be a game changer. Giving myself permission to just play for a few minutes feels so, so good!
One of the things I really love to do is use TomBow markers when I color. They are kind of a cross between a marker and a paint brush and I LOVE them! Using them is like all the fun of painting with no clean-up!
I also like practicing on the same design a few times to really get my technique down. I find that coloring the same set of butterflies or the same flowers helps me to try different color combinations and really discover what I like. It's quick and easy and gives me the satisfaction of creating something pretty without taking hours to do.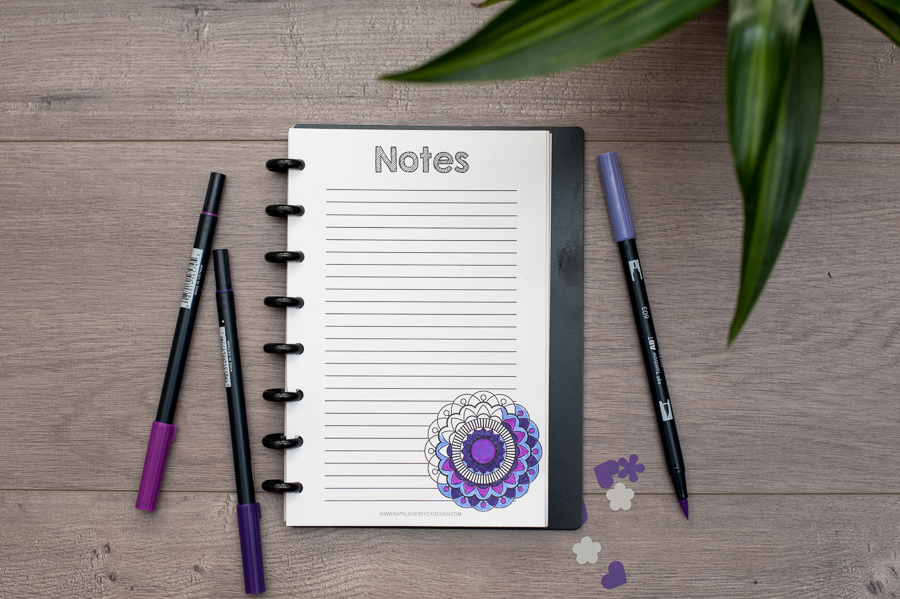 I recorded a video on how I use the TomBow markers to color my inserts for the Happy Planner. If you'd like some printables to practice on, I've linked a few below. Print 'em out, cut down to size, and then punch.
I hope you are able to take a few minutes and just play today-- it might just make you feel young and carefree again!
Butterfly Printable (HP Size, HP Mini Size)
Wildflower Printable (HP Size)
If you'd rather purchase some coloring sheets already printed and punched, check out our products here and here. We have sizes for just about every planner out there. If you'd like to grab the markers, you can purchase TomBow Dual Brush Pen Markers here (affiliate link) or at any major craft store.