Hello! Sorry it's been so long since we've blogged... it's been a bit CRAZY busy around here!
We hope that you are gearing up for a wonderful holiday season, complete with lots of time to spend with family and friends! We've got some pretty amazing things planned here at Natalie Rebecca Design... stayed tuned for all the details!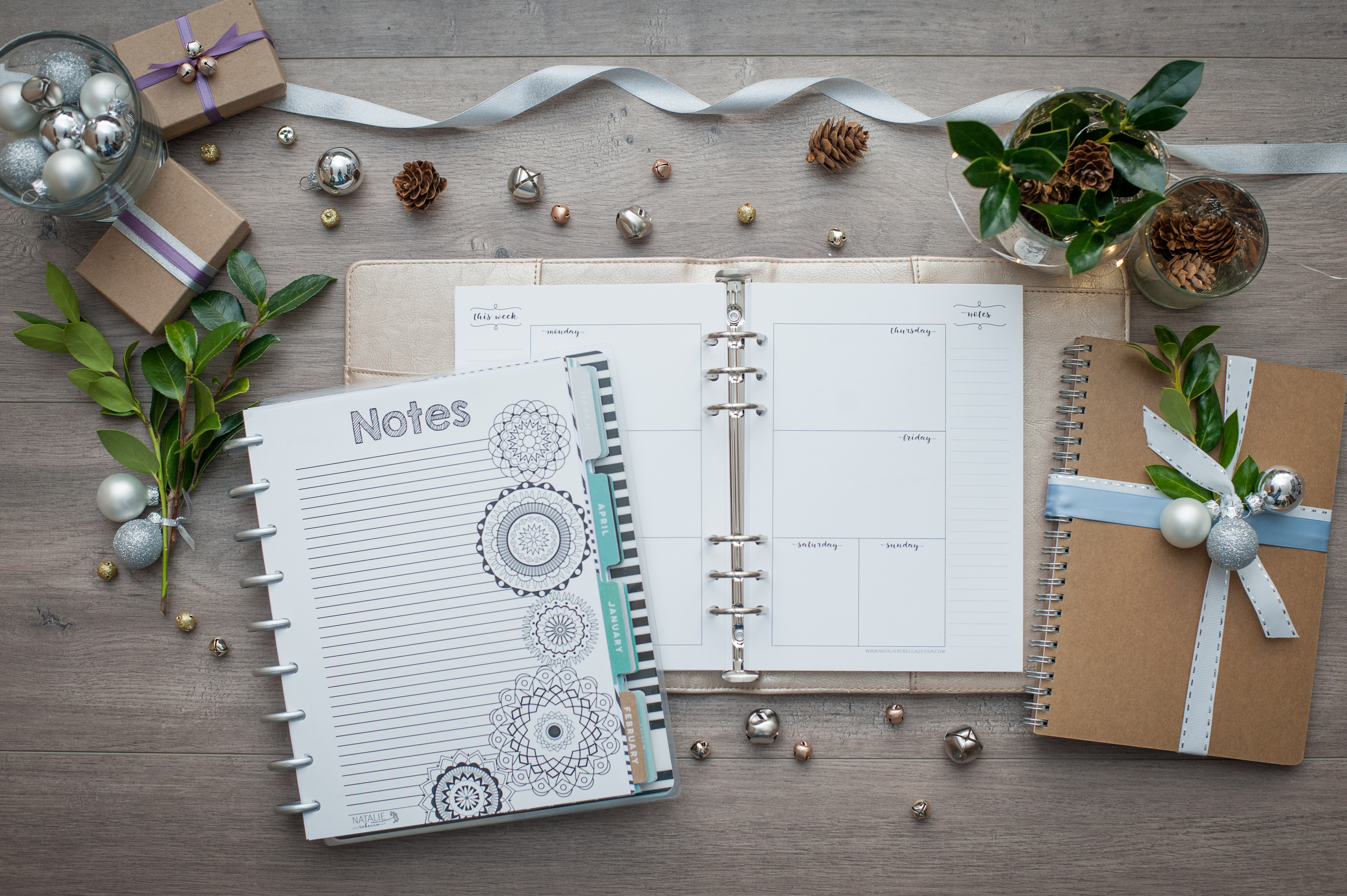 Until then, if you've been looking for a way to keep track of all your passwords, look no further! We've got a solution for you. Download and print our Password Log insert-- find the link to the size you need below! Just make sure you keep it in a super safe place... we'd hate for it to fall into the wrong hands!
"But Natalie," I hear some of you saying, "I don't have a fancy hole puncher thing!" Or perhaps you have not mastered the art of printing files at the right scale so they will fit your planner. Have no fear! You can purchase a set of Password Log inserts that are ready to go! They come printed on our lovely premium paper, cut to the perfect size, and beautifully punched (by our beautiful paper elves!) Click here to purchase and be sure to look around for other functional inserts while you're at it!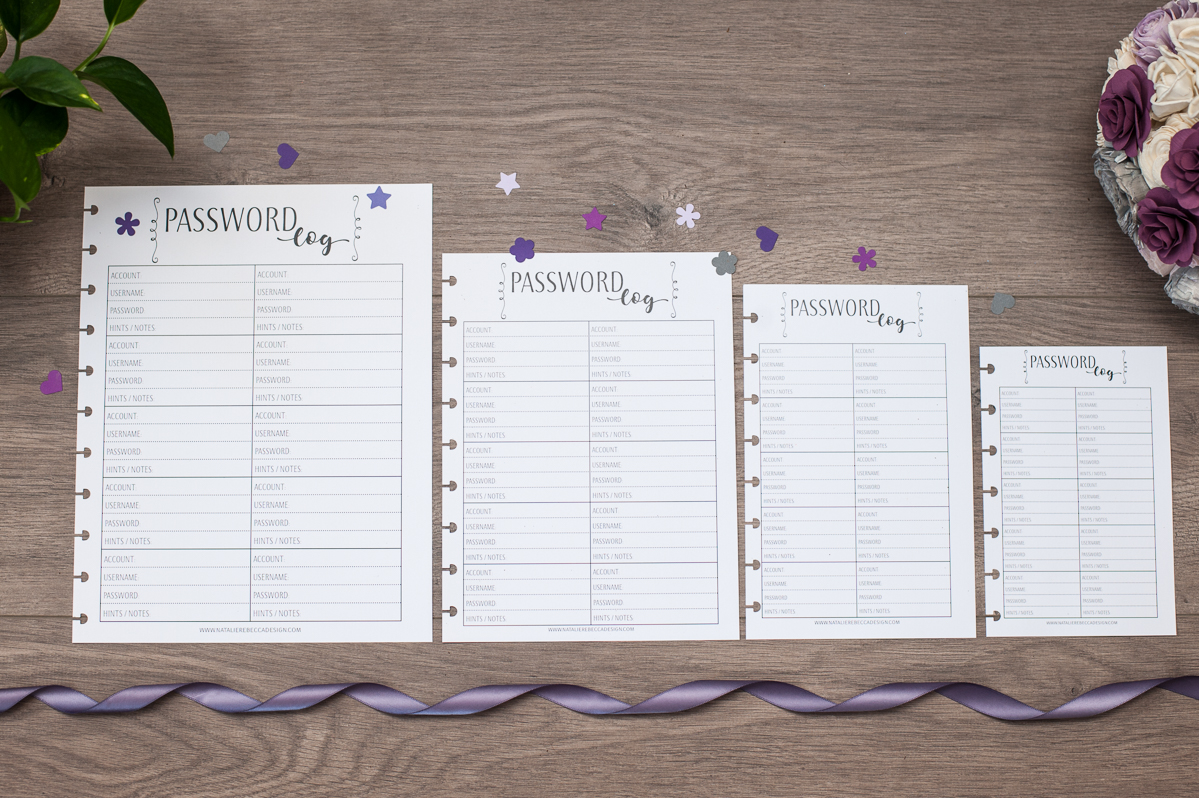 {Please note- all designs are copyrighted to Natalie Rebecca Design, LLC and may not be reproduced for sale. These downloads are intended for personal use only. Thank you!}
Letter | Half Letter | Happy Planner Classic | Mini Happy Planner | A5 | Personal