Does this sound familiar? Each year you trek over to your local office supply store, choose a calendar, add in your appointments, trips, and celebrations—and when the year's over, you toss that one, buy a new one, and go through the same routine all over again. If you need a place to jot down your to-do list, you likely grab some scrap paper or a post-it note. If you owe a family member money, you write a message and stick it in his or her wallet. If you need to remember to buy items at a store, you list them on a whiteboard mounted in your kitchen. So many items...so many places...so much potential for things to go missing, get lost, or be forgotten.
But there's a solution for this madness!
We like to think of our BetterNote system as a perpetual planner. Rather than starting over and buying a whole new calendar every year, the main components of our planner stay the same and you simply add new pages or refill your calendar as needed. Moreover, it contains all the things you need, all in one spot, uniquely organized for and tailored to your lifestyle. This type of perpetual planner allows you to add to-do lists, meal plans, a cleaning schedule, and financial records right alongside your day-to-day appointments and schedule.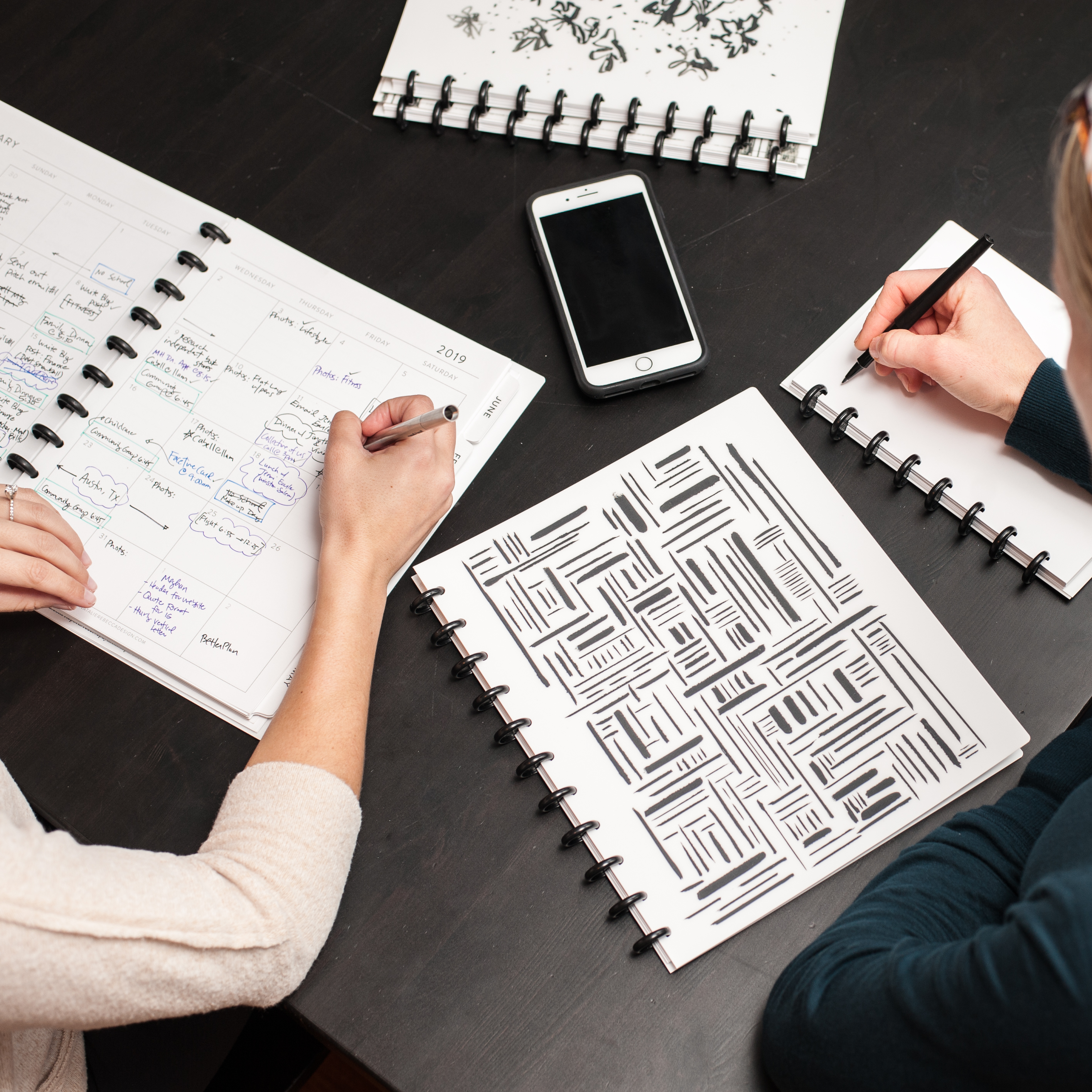 But still, for many people the calendar is the core of any helpful planner. Unlike a traditional planner, Natalie Rebecca Design offers several options of calendars. In fact, we sell FIVE varieties of dated calendars. We offer monthly, horizontal, vertical, vertical-lined, and hourly. These dated calendars come with two options for start dates, either in January or July. So it doesn't matter when you're starting off your planning—we have you covered. (These different types of calendars bring with them different advantages and uses. If you're not sure which type will best fit your needs, check out our previous blog, Which Calendar is Right for You?.) Add in our sturdy monthly dividers to help you be even more organized!
Another unique advantage of our calendars is you don't need to add all the pages of your calendar into your planner at once. This is especially helpful if you use a weekly calendar that has a lot of bulk to it, and it's certainly not an option a traditional calendar offers. You could choose to add in three months at a time, along with a meal planning sheet, a cleaning plan insert, and a to-do list for each week. As one month phases out, you can add another month in. It's a perpetual planner that just keeps walking along beside you week by week.
In addition to dated options, we also offer FOUR varieties of undated calendars—monthly, horizontal, vertical, and hourly. These can be used to fill in a few dates between an overlap you might have in your calendar, or they can be used to add extra information or details to a busy time of year. They can even be used less like calendar pages and more as an option to write down to do lists, meal plans, and reminders for the days and weeks ahead.
As you've probably started to notice, the BetterNote system is more than just a set of traditional calendar pages, and frankly, it can be used without any calendar pages at all! Perhaps you use a calendar app and aren't interested in a pen-and-paper-type calendar, but you need a place to organize your finances, keep track of medications, plan your meals, and monitor your fitness goals. An attractive cover, some blank dividers you can label yourself, and inserts that fit into your current routines can be a helpful addition to your life. In fact, we offer a Custom Notebook to meet needs that are uniquely yours! Pick your cover, your dividers, your pages, and get organized. (Want a notebook set to help you organize your Home, Finance, or Work lives? We have pre-selected options to help with that too! Check out all our notebook sets here.)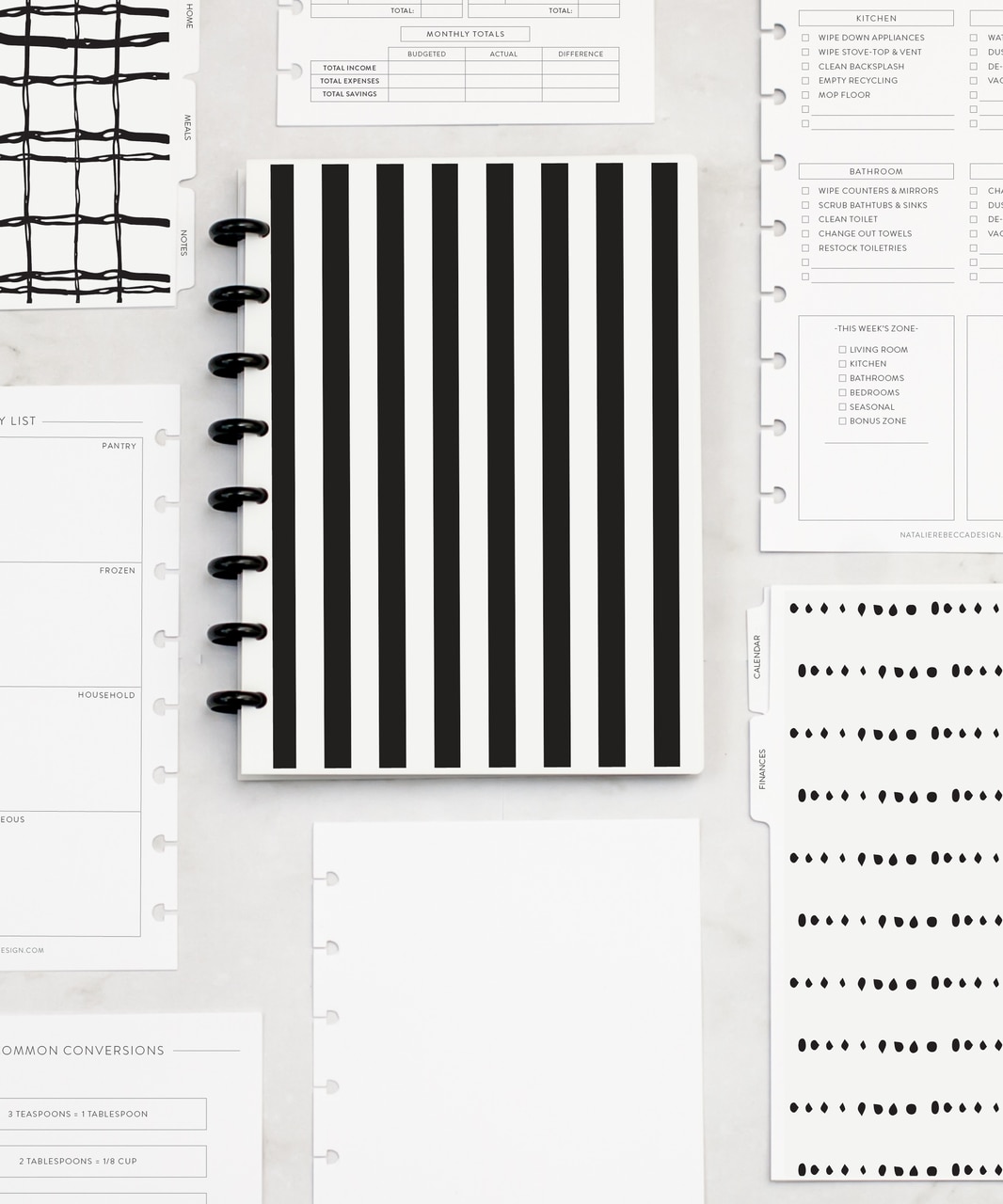 Our BetterNote system is simply a better notebook to help you keep track of the various components of your life. We've worked hard to provide as many options as possible for you to pick and choose from, allowing you to create your perfect planner. Instead of buying a multitude of products that each serve just a single purpose, consider investing in a versatile planner that perpetually adapts to and assists with the unique ebb and flow of your day-to-day life.